HARD:LINE Kino Extrem
Regensburg, Germany
September 23, 2020 | September 27, 2020
The HARD:LINE Festival is an international film festival that aims to present all the various faces of extreme cinema. The question as to what is meant by the term "extreme" can be understood by looking at the content of our wide selection of fantastic films. "Extreme" is often defined by an explicit splatter aesthetic but it can also be represented by unusual story-telling methods or an exotic visual language. Thus we are currently in the process of meticulously selecting fifteen such examples that could be important in the future of the genre. We have not set any boundaries in our search and whether a film is a pearl of the independent scene, fun splatter or no-brainer, the HARD:LINE Festival loves special films!
We are a pure audience-driven festival that focuses on entertaining our guests which is why we have dispensed with an elaborate jury process and have instead left it up to the festival goers to decide what they find interesting and exciting. Every film has the chance of becoming the festival favorite except for the film that runs during our final night. This film is shown after a concert and followed by a party in a public space. The final night is all about fun for all.
HARD:LINE International Film Festival is no warehouse festival where the priority is to show as many films as possible but rather concentrates on presenting a few glowing examples of everything that extreme film can be.
We nevertheless see ourselves as a partner to the film sector and can take on a consulting function within the German distribution market due to our good connections within the industry. Even when a screening fails to come together for one reason or another, this does not hold us back from recommending good films to distributors. Some titles have already found distributors in the German-speaking market due to our festival or our recommendation.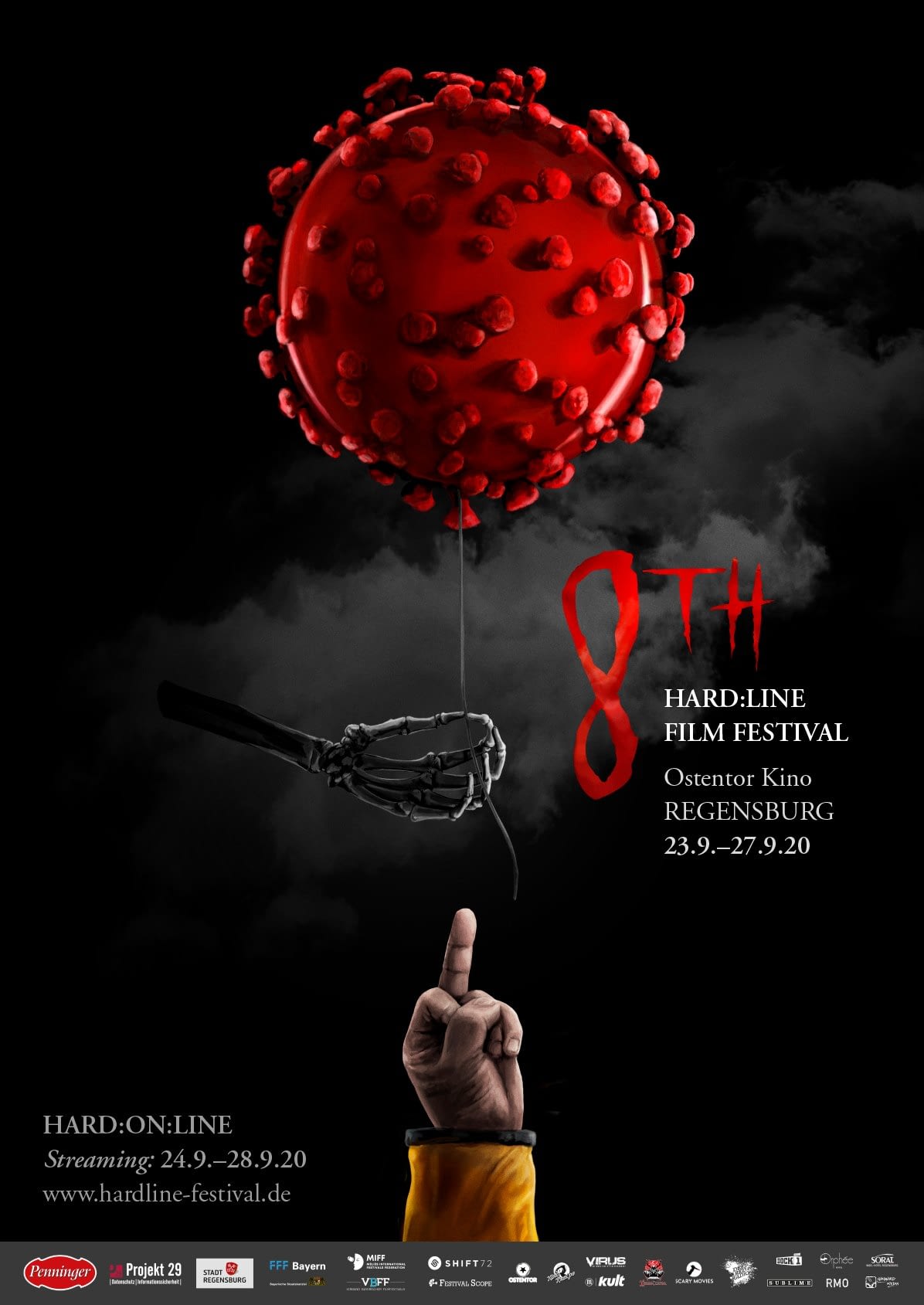 Contacts
Am Protzenweiher 1, 93059 Regensburg, Germany